Have you ever wondered what the best makeup brands in Nigeria are? A lot of people have been looking for the best makeup brand where they can easily shop for their makeup in Nigeria.
Whether you are a Nigerian or not, as long as you reside in Nigeria, this content is for you. Though Nigerians have been shopping for their makeup from abroad these few brands in Nigeria will give you the taste you get outside.
However, there is a lot of makeup brand in Nigeria. All aim at enhancing beauty but few give what consumers want. On this list is a few makeup brands in Nigeria that give the best makeup products.
A nation is nothing with beauty and as such, they try so much to regain both its external and internal beauty. most of this external beauty begins with the beauty of human beings living in a country.
Moreover, the beauty industry in Nigeria has upgraded to giving out international makeup brands. Currently, below are the top 10 best makeup brands in Nigeria according to Sellox.app.
Top 10 Best Makeup Brands in Nigeria (2023)
| | | |
| --- | --- | --- |
| Rank: | Makeup Brand: | Founder(s): |
| 1. | Zaron Cosmetics | Oke Maduewesi |
| 2. | Nuban Beauty | Stella Ndekile and Jane Ogu |
| 3. | Yanga Beauty | Jennifer Lisa Uloko |
| 4. | Zikel Cosmetics | Kelvin Ezekiel |
| 5. | Dabota Cosmetics | Dabota Lawson |
| 6. | BMpro Makeup | Banke Meshida Lawal |
| 7. | House of Tara (HoT) | Tara Fela-Durotoye |
| 8. | Hegai and Esther | Gbemisola Adebayo |
| 9. | Toas Beauty | Vanessa Onwughalu |
| 10. | Kuddy Cosmetics | Kudirat Fashola |
1. Zaron Cosmetics
Zaron Cosmetics is number one on the list of the Top 10 Best Makeup Brands in Nigeria. However, the cosmetic brand is one of the most well-known brands in the nation.
It was established in 2011 by Oke Maduewesi and has emerged as a pioneer in the makeup brand industry. The business is well-known, with locations all over Nigeria and branches in other African nations. It started out selling makeup items before launching its own cosmetics line.
Currently, some of their services include:
foundation
mascara
eyeliner
matte powder
lipstick
eyeshadow
face primer and many more
2. Nuban Beauty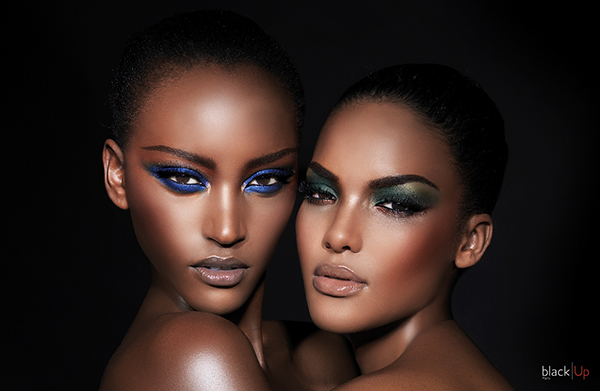 A well-known brand Nuban Beauty is the second-best makeup brand in Nigeria. The company has offered reasonably priced, superior-quality products that are suited to the climate ever since it was created.
among the goods offered by Nuban Beauty are Foundations, powders, concealers, makeup bases, highlighters, setting sprays, lipsticks, and so on.
Moreover, the brand was launched by two brave makeup artists Stella Ndekile and Jane Ogu. The duo used their makeup artistry to launch the company.
3. Yanga Beauty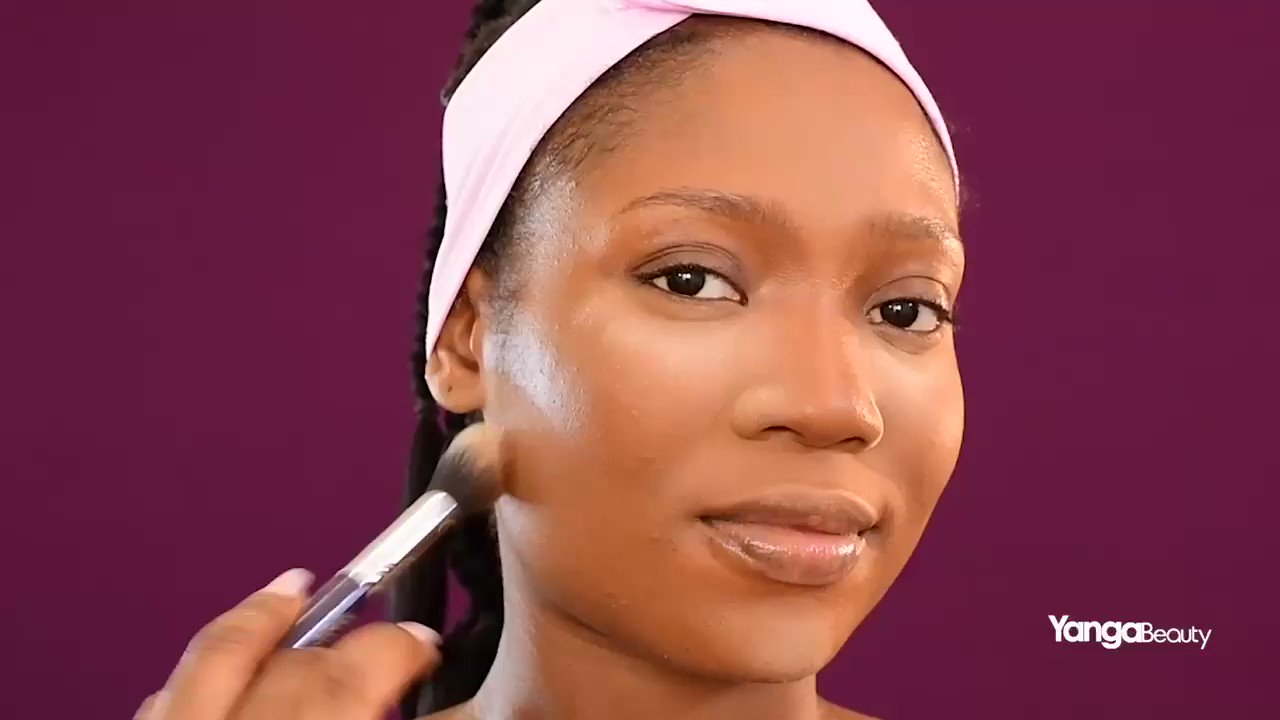 Yanga Beauty is not only one of the Best Makeup Brands in Nigeria but also one of the most prosperous cosmetics enterprises in the nation
The business creates cruelty-free goods and is regarded as an innovative brand in general. Its goods are made for typical Nigerians.
It sells things like matte lipsticks, brow creams, beauty blenders, and eyebrow tints. Also, the business has added skincare items to its product portfolio. However, it was particularly founded in 2014 by Jennifer Lisa Uloko.
4. Zikel Cosmetics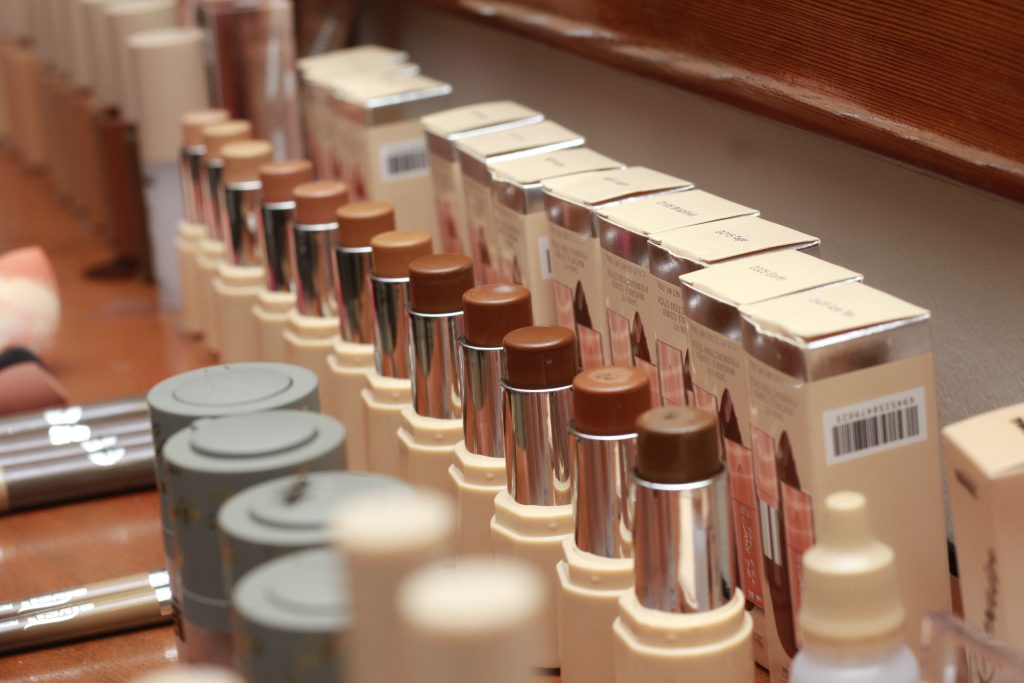 Zikel Cosmetics, suitably named after Kelvin Ezekiel, was established by him. It features premium goods that are very reasonably priced for Nigerians.
For climate-friendly items, the brand makes investments in products that have undergone clinical testing. Despite being well-known for its foundation line, Zikel offers a variety of other goods.
A few examples of their adorable products include:
A glow kit
HD foundation
concealers
facial definers
eye pencils
5. Dabota Cosmetics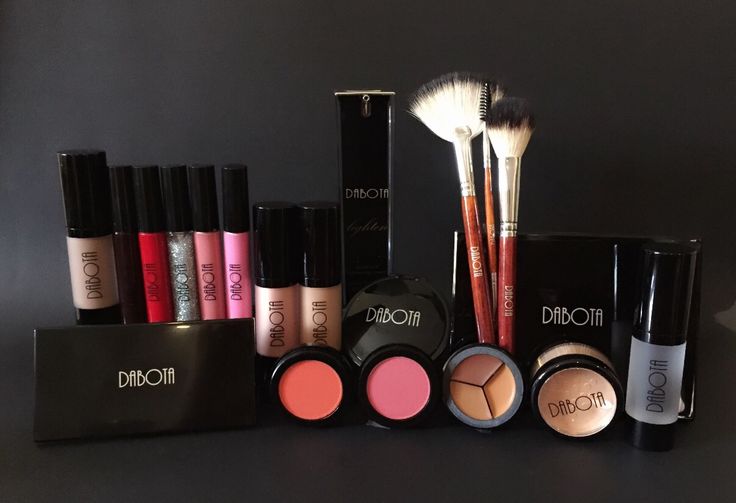 One of the Top 10 Best Makeup Brands in Nigeria is Dabota Cosmetics which is well recognized for its powder and pallet of powder. The company was founded by former beauty queen Dabota Lawson who is also the owner of this cosmetic company.
However, the company's main line of business is makeup for all skin types.
It contains items that have been allergy tested, and are hypoallergenic, paraben-free, and mineral-based.
Apart from being recognized for its powder and pallet powder, they have other items in the series which include Eyeshadow, lipstick, and foundation.
6. BMpro Makeup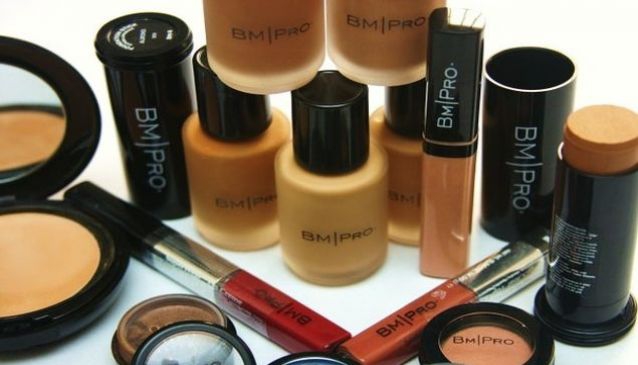 BMpro makeup brand created by Banke Meshida Lawal in 2006 is the best Not just in Nigeria, but throughout Africa. It is one of the makeup brands in Nigeria that has maintained brand expansion.
The company offers a superior product line that is innovative. It creates cosmetics for the cheeks, lips, eyes, and face.
Moreover, BMpro sells application-friendly cosmetics accessories. A few of the well-liked goods include foundation, setting powder, and eyebrow glitter.
7. House of Tara (HoT)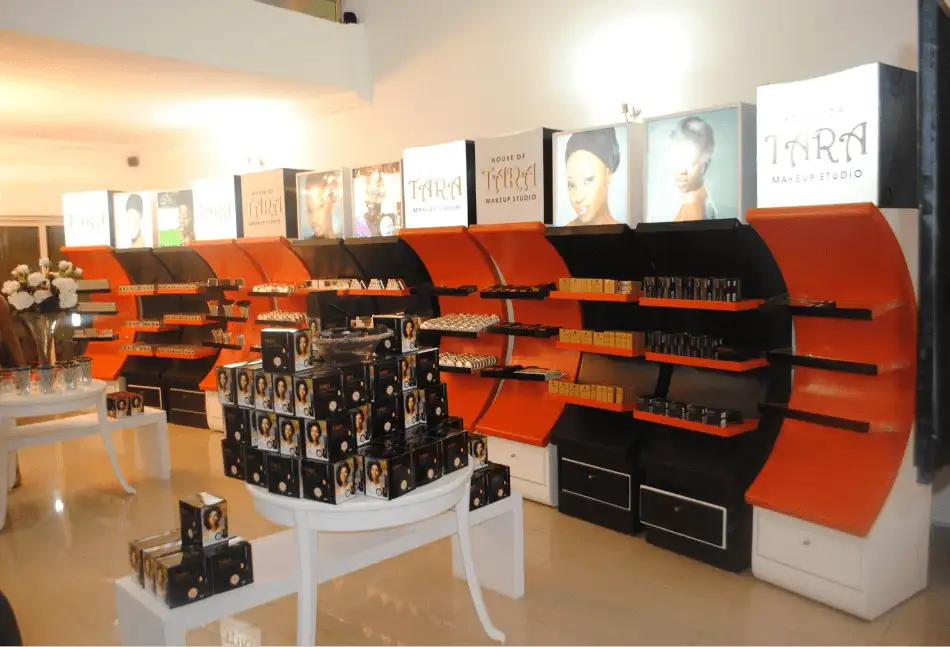 One of the biggest and best makeup brands in Nigeria is House of Tara popularly known as HOT.  Also, the continent of Africa is impacted by it.
It was started in 1998 by Tara Fela-Durotoye. The company promises a comprehensive selection of high-quality goods for all skin types.
It is regarded as a forerunner in Nigeria's makeup business.
The foundations, mascaras, highlighters, eyeshadows, and contouring palettes from HOT are renowned for their wide variety of shades and medium to full coverage.
8. Hegai and Esther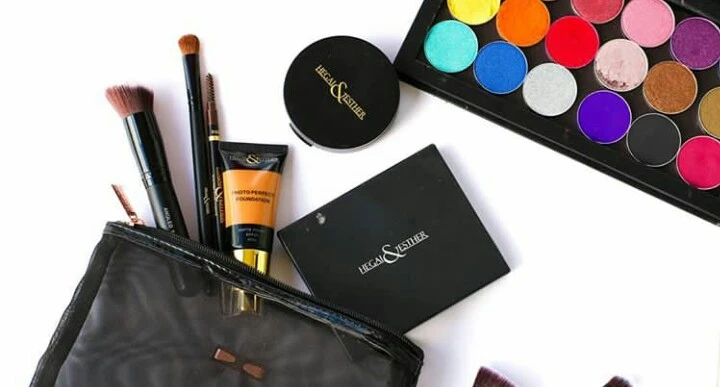 Even though Hegai and Esther's makeup brand was founded in 2002, it is still a newcomer to the market, it's still one of the best.
The business was founded by Gbemisola Adebayo, which initially produced eyebrow cream. It returned to the market after a while and introduced a fresh lineup of goods.
Currently, it is well-known for its powders, foundations, contouring kits, and eyeshadow, among other things. Since 2016, it has shown promise, and it is likely to keep expanding internationally.
9. Toas Beauty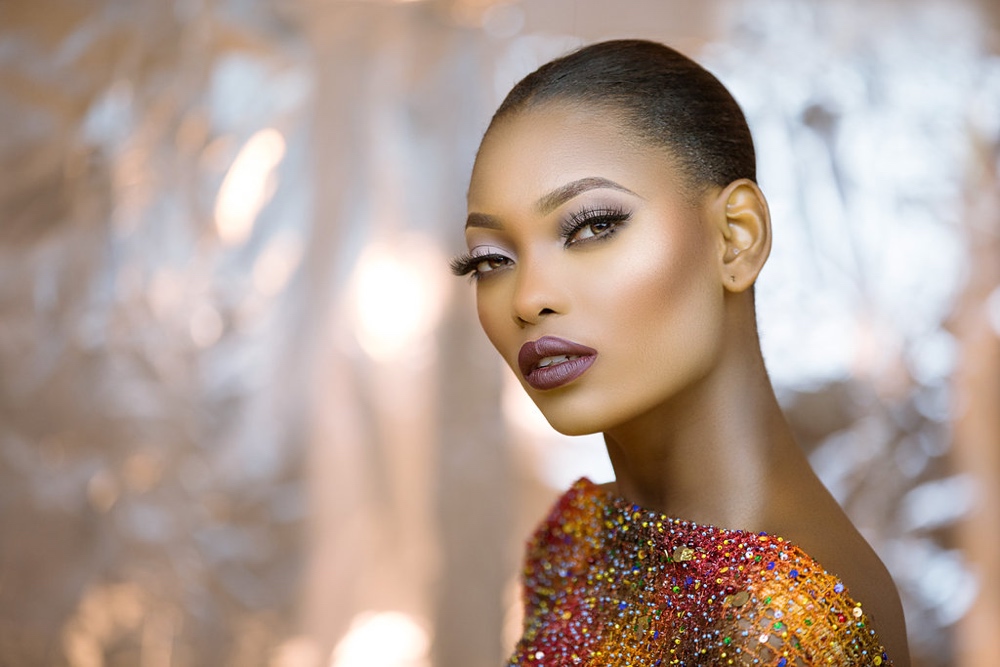 Among the most adorable makeup brand in Nigeria is Taos Beauty established for the benefit of Nigerian citizens and other Nigerian residents.
It offers Nigerians items that are both affordable and available. This makeup brand is for the benefit of the skin that is sensitive, all of its products are manufactured with natural ingredients.
Along with its extremely pigmented eyeshadow, the brand is well known for its beautiful shine. Lip glosses, eye shadows, lipsticks, bronzers, and shimmer oil are some of the other items in the brand.
The company is established and owned by Vanessa Onwughalu.
10. Kuddy Cosmetics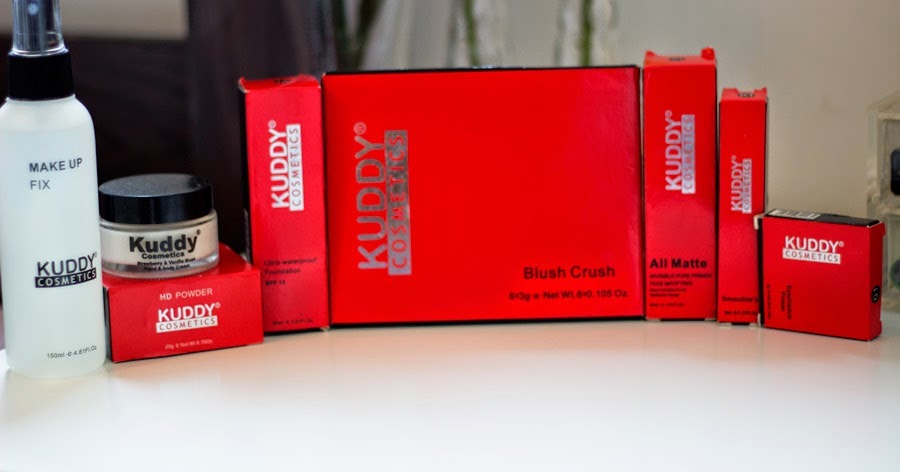 Rounding off the list of the top 10 best makeup brands in Nigeria is Kuddy Cosmetics. The makeup brand is also one of the most popular in the country.
This company has a lengthy history in the market and was established by Kudirat Fashola. However, the company began as a significant distributor of foreign brands in Nigeria, including Black Opal, MAC, and Makari.
In order to provide Nigerians with more cheap items, it eventually started making its own makeup. Pre-makeup and makeup products like primer make up the majority of its product line.
Conclusion
The Nigerian companies on this list offer everything, including foundation, highlighters, and exquisite lip cosmetics.
These top 10 makeup brands are for your consideration if you are looking for reputable and high-quality Nigerian-made cosmetics. Below is a brief summary of the top 10 best makeup brands in Nigeria.
Zaron Cosmetics
Nuban Beauty
Yanga Beauty
Zikel Cosmetics
Dabota Cosmetics
BMpro Makeup
House of Tara (HoT)
Hegai and Esther
Toas Beauty
Kuddy Cosmetics
READ ALSO: