Is Violent Crime Rate in Oklahoma Higher Than in New York?
As the midterm elections approach, Republican candidates across the country are stepping up their messaging on crime.
Many are seeking to portray their Democratic opponents as soft on crime, hoping it will drive voters to the polls and help the GOP retake control of Congress. A new Yahoo News/YouGov poll has found that crime is a very important issue for a majority (59 percent) of those surveyed.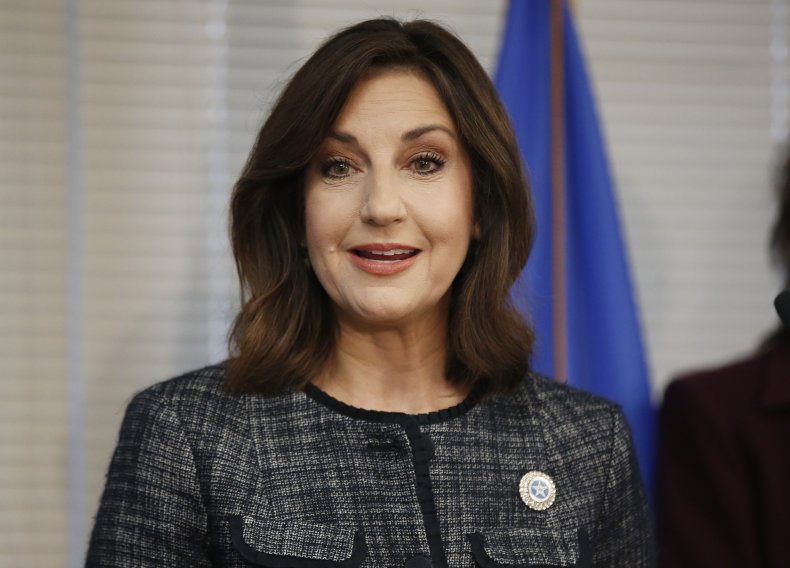 The Claim
Oklahoma Governor Kevin Stitt, a Republican, and his Democratic challenger, Joy Hofmeister, faced off in a debate last Wednesday, October 19.
During the event, Hofmeister accused the governor of not doing his homework and allowing the release of inmates who went on to commit violent crimes.
"The fact is, the rates of violent crime are higher in Oklahoma under your watch than in New York and California. That's a fact," Hofmeister said.
"It's not true," Stitt interjected as she spoke.
He then asked the audience: "Oklahomans, do you believe that we have higher crime than New York or California? That's what she said."
The Facts
The FBI's definition of violent crime has four types of the most serious offenses: murder and nonnegligent manslaughter, forcible rape, robbery and aggravated assault.
A number of sources and analyses are available on crime records in the U.S., although none of them provide an exhaustive and up-to-date picture.
A study released by Third Way, a centrist Democratic think tank, found that the per capita murder rate in 2020 was higher in Oklahoma (7.25) than in New York (4.11 per capita) and California (5.59 per capita).
Oklahoma's violent crime rate is 458.58 offenses per 100,000 people, according to an analysis of FBI data by World Population Review. New York has a violent crime rate of 363.76 per 100,000 people, while California's rate is 442.05 per 100,000 people.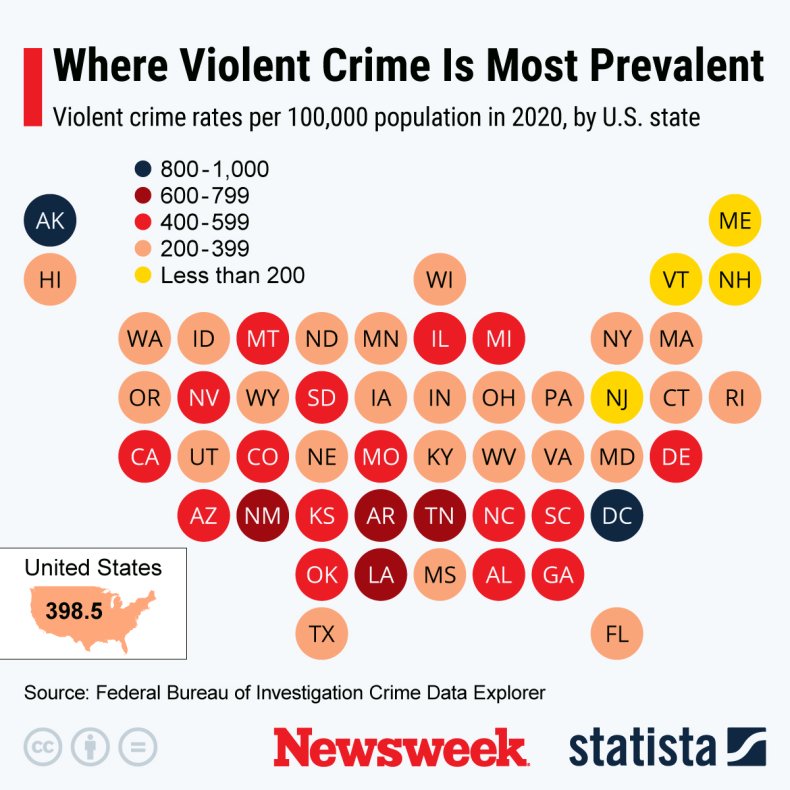 This map, provided by Statista, shows violent crime rates in the U.S. across all states in 2020, based on the FBI's crime data dashboard.
However, while the World Population Review tables say the data is for 2022, the sources it provides appear to suggest some of the figures come from 2021 and earlier. In response to a Newsweek comment request, an FBI spokesman confirmed that the agency has not yet published Crime in the United States estimation tables for 2022.
Based on the FBI's online data dashboard, Oklahoma's rate of violent crime offenses by population went up from 436.3 per 100,000 people in 2019 to 458.6 per 100,000 people in 2020.
However, the FBI's estimated crime statistics for Oklahoma in 2020 are based on data received from 443 of 445 law enforcement agencies in the state. The statistics for 2019 are based on data received from 426 of 439 agencies in the state.
The data dashboard notes that "due to the full transition to NIBRS and the lack of data for agencies that are not fully transitioned," the 2021 data could not be added. NIBRS stands for National Incident-Based Reporting System, a new crime-reporting system.
In 2020, New York had a rate of 363.3 offenses per 100,000 people in 2020, slightly up from 361 per 100,000 people in 2019. The FBI said it received data from 563 of 595 law enforcement agencies in the state in 2020, and 571 of 596 in 2019. In 2021, the rate was 101.9 per 100,000 year-on-year, but this figure was based on incomplete data—just 124 of 593 law enforcement agencies provided data.
California's rate of violent crime offenses was 442.1 per 100,000 people in 2019 and edged lower to 442 per 100,000 people in 2020. The figures are based on data received from 732 of 740 law enforcement agencies in 2020 and 738 of 743 agencies in 2019.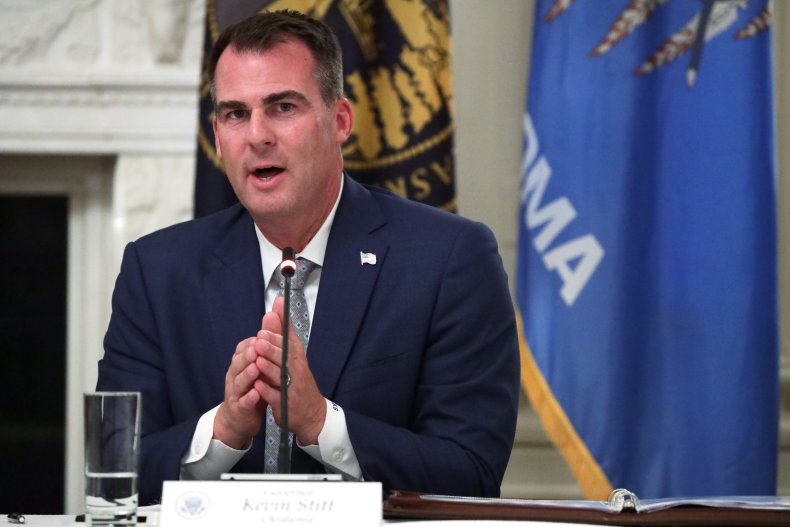 Based on the above figures, it would be accurate to say that Oklahoma had a violent crime rate higher than New York's in 2019 and 2020. Oklahoma's rate was below California's in 2019, but it overtook the Golden State's figure by 2020.
It is worth noting, however, that while researching the topic, Newsweek Fact Check spotted some inconsistencies and gaps in the FBI data when compared to the NIBRS.
The latter includes a table of violent crime by state, on a year-on-year basis per 100,000 inhabitants. According to this data set, violent crime for Oklahoma stood at 445.2 in the 2020 estimate and 442 in the 2021 estimate. New York's estimate for 2021 was 101.9 (likely based on incomplete primary data), and no estimates were provided for California.
It is not clear whether these gaps and incongruities were the results of the transition to a new methodology, the use of alternative data or simply an error.
While the FBI is the most comprehensive source of nationwide crime data, it relies on local and state law enforcement agencies to collect and report that information through its Uniform Crime Reporting program.
The number of cooperating agencies has never been 100 percent, and it has dropped since the FBI switched to NIBRS.
About 85 percent of law enforcement agencies reported data to the FBI in 2020, but that number plummeted to 63 percent in 2021, according to the FBI's dashboard.
The Ruling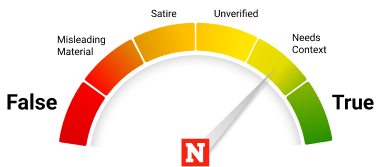 Needs Context.
The comparison of the FBI's crime statistics shows Oklahoma had a higher violent crime rate than New York in both 2019 and 2020 and higher than California's in 2020.
That comparison comes with the caveat that it is difficult to accurately assess whether one state has a higher violent crime rate than another when the data set is incomplete or data is missing for certain years.
For example, last year two of the country's biggest law enforcement agencies—the New York Police Department and the Los Angeles Police Department—did not submit any data to the FBI.
Still, independent analysis, which admittedly is less reliable than government data, also appears to support the claim that Oklahoma in recent years had a relatively higher rate.
FACT CHECK by Newsweek.